Events & training
BD at WoCoVA 2021—Advancing the world of health through safe vascular access.
July 19, 2021
The 6th WoCoVA World Congress took place for the first time in a virtual format on the 29th and 30th of April 2021.  WoCoVA is the most important worldwide congress on Vascular Access (VA) and welcomed over 800 registrants from all over the world.
The event featured more than 130 scientific lectures/oral presentations on vascular access (VA) and over 100 scientific posters.
Ton van Boxtel, chief executive officer of WoCoVA, and Mauro Pittiruti, surgeon at the Catholic University Hospital in Rome, co-hosted the event.
Massimo Lamperti, MD, the institute chair of the Anesthesiology Institute at Cleveland Clinic Abu Dhabi, was introduced as the keynote speaker and as one of the most important VA experts in Europe and the world today. 
His presentation was titled, "Ultrasound and vascular access: the good, the bad and the ugly". The good is that we can consider ultrasound as the new standard of care for our patients. The bad is that some clinicians still consider ultrasound a method to be used by beginners. The ugly is that some professionals continue to insist that VA complications are not an issue, claiming they have never had one.
Lamperti concluded his address saying that, despite the ongoing debates on the use of ultrasound in VA, we have learned two important lessons:
Lesson #1: Ultrasound guidance (USG) is a clear, beneficial methodology in terms of increased safety and efficacy whenever a VA is required. 
Lesson #2: Training is essential, and competences have to be evaluated with objective tools; only once we have this proper training can we consider ourselves experts in vascular placement and regional anaesthesia.
The main themes at WoCoVA this year were:
Inclination towards global use of ultrasound in VA
Vascular access teams (VATs) and their power in reducing VA complications

 

World of VA during the COVID pandemic
Champions of Change
BD was proud to partner with WoCoVA and the other event sponsors to help make this event happen so that VA experts from all over the world could come together and share their knowledge and best practices. 
The BD Champion of Change program advocates for better vascular access care. We support all those involved in the quest to transform vascular access management (VAM) from a procedure to a key medical discipline in order to help drive improved patient outcomes.   
Scientific symposia presented by BD
BD presented three symposia: 
1. Improving patient experiences by understanding infusate properties and their effects on vasculature1
This presentation by Marc Stranz, PharmD, discussed the three interlacing factors to consider when assessing the potential for vascular drug injury:  the patient, the device and the drug.
Dr Stranz, as a contributing author, presented findings from a current research study and provided recommendations for future research and infusion decision considerations. 
2. New advances in midline applications
This session focused on a significant advance in VA:  the adoption of a VA device that can meet longer-term infusion and blood collection needs. Professor Baudolino Mussa provided an overview of the results of a study to utilise a midline as the one device for a patient stay in a university emergency ward.2
Dr Daleen Penoyer presented the results of her recently published study "Evaluation of processes, outcomes and use of midline peripheral catheters for the purpose of blood collection", demonstrating a reduction in sample haemolysis, increased dwell time and completion of therapy with the utilisation of midline catheters.3
3. Recently published in the Lancet ID—The CLEAN3 Trial
The CLEAN 3 trial showed that skin antisepsis in addition to a BD vascular care solution resulted in fewer peripheral intravenous catheter (PIVC) failures compared with a control group and extended the median time between catheter insertion and failure (50.4 hours vs 30.0 hours respectively).4
The BD vascular care solution includes:
an integrated peripheral IV catheter (BD Nexiva™)
a positive displacement needle-free connector (BD MaxZero™)
a disinfecting cap (BD PureHub™)
a sterile prefilled flush syringe (BD PosiFlush™).
Details of the skin antisepsis solution and the replay of this session are not provided here due to regulatory restrictions.
Next WoCoVA conference
The next WoCoVA conference will take place 16-18 March 2022 in Athens, Greece. We hope to see you there!
Symposium replays
If you were not able to attend the WoCoVA event or if you missed the BD symposia, click below to read an overview and to watch the replays:
---
#vascularaccess #cathetercarebundles #Clean3study #GlovaNet #infusateproperties #midlinecatheters #PeripheralVenousCatheters #powerofateam #vascularaccessdevice #vascularaccessteam #VAT #voicesofvascular #WoCoVA #worldcongress
References
1 Ryder M, Gunther RA, Nishikawa RA, et al. Investigation of the role of infusate properties related to midline catheter failure in an ovine model, American Journal of Health-System Pharmacy, Volume 77, Issue 16, 15 August 2020, Pages 1336–1346, https://doi.org/10.1093/ajhp/zxaa175.
2  Spina, R, Mussa, B, Tollapi, L, Conti, F, Cortesi, E, Verna, R. (2018). Adoption and application in Italy of the principal guidelines and international recommendations on venous access. Minerva medica. Vol. 109. 153-202. 10.23736/S0026-4806.18.05552-0.
3 Penoyer D, Bennett M, Geddie PI, et al. Evaluation of processes, outcomes, and use of midline peripheral catheters for the purpose of blood collection. British Journal of Nursing, Vol. 30, No. 2. Association for Vascular Access. doi.org/10.12968/bjon.2021.30.2.S24.
4 Guenezan J, Marjanovic N, Drugeon B, et al. Chlorhexidine plus alcohol versus povidone iodine plus alcohol, combined or not with innovative devices, for prevention of short-term peripheral venous catheter infection and failure (CLEAN 3 study): an investigator-initiated, open-label, single centre, randomised-controlled, two-by-two factorial trial. Lancet Infect Dis. 2021. Feb 1:S1473-3099(20)30738-6. doi: 10.1016/S1473-3099(20)30738-6.
Approval number: BD-35905.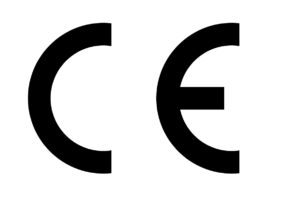 2797 BD Nexiva™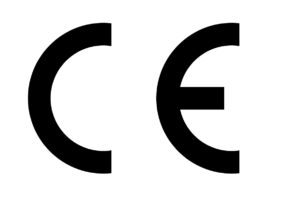 2797 BD MaxZero™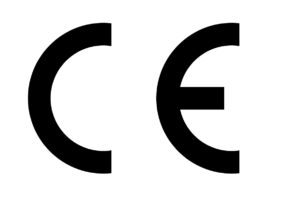 0050 BD PureHub™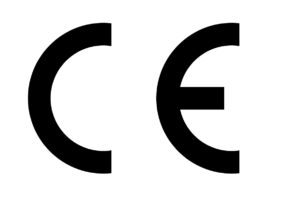 0050 BD PosiFlush™