Events & training
New advances in midline applications – a WoCoVA 2021 symposium
July 8, 2021
Learn from two clinicians, Professor Baudolino Mussa PhD and Daleen Penoyer PhD, who describe how they utilise midline catheters in their hospitals, by watching a BD symposium titled 'New Advances in Midline applications' from the recent WoCoVA (World Congress on Vascular Access) which took place on 29-30 April 2021. The congress brought together experts to exchange the latest findings in research on vascular access. 
Midlines are short catheters, typically 7.5 to 20 cm long, which are inserted into the basilic or brachial vein of a patient's upper arm to enable peripheral infusion to larger blood vessels. Technological innovation in vascular care, including midlines, constantly evolves and therefore requires updating and method sharing within the scientific community.1 The symposia overviews some of the most recent findings in the field of VAM. 
Stephen Church, European director of medical affairs at BD, leads this symposium. The first guest speaker is Professor Baudolino Mussa PhD, a vascular access surgeon and a professor of vascular access at the university of Turin, Italy. Daleen Penoyer PhD is the second speaker, a director at the centre for nursing research and advanced practice nursing at Orlando Health, USA. The research presented in the symposium offers an insight into the future of VAM. 
In their respective studies1,2, both presenters investigated the use of midline catheters. 
How do midlines fare in emergency settings?
In current emergency medical practice, there is a need for a device that is more durable than peripheral inserted venous catheters (PIVCs), which can only be inserted for short periods of time and can have a failure rate of 35% to 50%.3 However, other devices such as peripherally inserted central catheters (PICCs) are expensive4, require a long procedure for placement, and are therefore not suitable for emergency settings.
In his presentation, Professor Mussa discusses the findings from his study of the PowerGlide Pro™ Midline Catheter in emergency settings. With its wire integrated and no-touch technology, the PowerGlide Pro™ Midline Catheter could prove to be a viable option for emergency departments.
Collecting blood with midline catheters
In the second talk, Daleen Penoyer presents the findings from her study on the use of midline catheters, for blood collection. Blood sampling is frequently obtained using venipuncture, which can be uncomfortable for patients. Using a midline for blood collection improves clinical outcomes.2
A possible challenge in using midlines for blood collection is that the tip of the device can collapse during blood withdrawal which could lead to higher rates of haemolysis.2 The PowerGlide Pro™ Midline Catheter has a reinforced tip that prevents it from collapsing. Dr Penoyer's study examines the effectiveness of the midline catheter for blood collection, analyzing the haemolysis rates, the clinical outcomes—such as dwell time and completion of therapy—and the feedback from the nurses using the device. 2
At the forefront of advancing VAM
The two speakers present the latest studies regarding midlines, which have the potential to improve clinical outcomes and patient satisfaction. We invite you to watch this BD symposium from WoCoVA 2021.
Watch the replay
"Collecting Blood with Midline Catheters"
Daleen Penoyer PhD
"How Do Midlines Fair in Emergency Settings"
Professor Baudolino Mussa PhD
---
References
1  Spina R, Mussa B, Tollapi L, Conti F, Cortesi E, Verna R. (2018). Adoption and application in Italy of the principal guidelines and international recommendations on venous access. Minerva medica. Vol. 109. 153-202. 10.23736/S0026-4806.18.05552-0.
2  Penoyer D, Bennett M, Geddie PI, Nugent A, Volkerson T. (2021) Evaluation of processes, outcomes, and use of midline peripheral catheters for the purpose of blood collection. British Journal of Nursing, Vol. 30, No. 2. Association for Vascular Access. doi.org/10.12968/bjon.2021.30.2.S24
3  Helm RE, Klausner JD, Klemperer JD, Flint LM, Huang E. (2015) Accepted but unacceptable: peripheral IV catheter failure. J Infus Nurs. Vol. 38, No.3. 189-203.                     doi: 10.1097/NAN.0000000000000100. PMID: 25871866.
4  Schwengel DA, McGready J, Berenholtz SM, Kozlowski LJ, Nichols DG, Yaster M. Peripherally inserted central catheters: a randomized, controlled, prospective trial in pediatric surgical patients. Anesth Analg. 2004 Oct;99(4):1038-43, table of contents. doi: 10.1213/01.ANE.0000132547.39180.88. PMID: 15385346.
Approval number: BD-35908.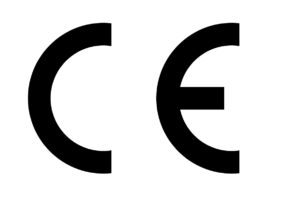 2797