Scientific publications
First-stick insertion: impact of BD Instaflash™ needle technology
February 26, 2023
Peripheral intravenous catheter (PIVC) first-stick insertion success can be difficult to achieve even for experienced vascular access professionals1. First-stick insertion failure rates for PIVCs range from 12–26% for adults and 24–54% for children in the literature2.
Multiple insertion attempts may lead to pain, stress, increased infection rates and lower levels of patient satisfaction3. Seetharam et al. wanted to conduct a comparative analysis between a safety PIVC with or without BD Instaflash™ needle technology at increasing first-stick success efficiency.
BD Instaflash™ needle technology contains a notch stylet allowing for visualisation of primary blood return in the catheter lumen.
More on this topic: How can vascular access affect patient satisfaction in hospitals?
Comparing PIVCs with and without BD Instaflash™ needle technology3
A total of 1,402 of patients (between 18 and 60 years) in a tertiary care hospital in Bangalore, India were included in this prospective, non-blinded, randomised, controlled, post-market study in January and February 2021.
Half of the patients received BD Venflon™ I IV Cannula with BD Instaflash™ needle technology (investigational device). The other half received the BD Venflon™ IV Cannula without BD Instaflash™ needle technology (control device).
The primary outcome was first-stick insertion success. Other outcomes evaluated ease of insertion and degree of patient satisfaction when using both PIVCs.
More on this topic: First-attempt insertion success: PIVCs with notched vs non-notched needles
First-stick insertion rates between these PIVCs3
First-stick insertion success rates were 98.72% for the investigational device and 88.87% for the control device. Similar levels of satisfaction in ease of use were reported for both the investigational device (98.71%) and the control device (99%).
Because of its higher rate of first-stick insertion success, the investigational device with BD Instaflash™ needle technology is recommended by the authors of this study over the control device. Reducing the number of PIVC insertion attempts may result in cost savings for healthcare facilities4.
Learn more about this randomised, controlled study from Seetharam et al.: Read the full study
---
References
Sebbane M, Claret PG, Lefebvre S, et al. Predicting peripheral venous access difficulty in the emergency department using body mass index and a clinical evaluation of venous accessibility. J Emerg Med. 2013;44(2):299-305. doi:10.1016/j.jemermed.2012.07.051
Sabri A, Szalas J, Holmes KS, Labib L, Mussivand T. Failed attempts and improvement strategies in peripheral intravenous catheterization. Biomed Mater Eng. 2013;23(1-2):93-108. doi:10.3233/BME-120735
Seetharam AM, Raju U, Suresh K. A randomized controlled study to compare first stick success with Instaflash technology: The FIRSST study. J Vasc Access. Published online February 27, 2022:11297298221080368. doi:10.1177/11297298221080369
Tuffaha HW, Rickard CM, Inwood S, Gordon L, Scuffham P. The epic3 recommendation that clinically indicated replacement of peripheral venous catheters is safe and cost-saving: how much would the NHS save? J Hosp Infect. 2014;87(3):183-184. doi:10.1016/j.jhin.2014.04.004
This list of references to third-party peer-reviewed material and the sites they are hosted on are provided for your reference and convenience only, and do not imply any review or endorsement of the material or any association with their operators.  The Third-Party References (and the Web sites to which they link) may contain information that is inaccurate, incomplete, or outdated. Your access and use of the Third Party Sites (and any Web sites to which they link) is solely at your own risk.
BD-79568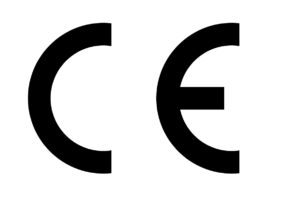 2797