News and innovation
World Immunisation Week—vaccines and syringes then and now
April 23, 2022
World Immunisation Week is 24–30 April. We didn't always have access to safe and effective vaccines administered with disposable syringes. For this special week, let's look at how vaccination and syringes were developed.  
The history of vaccines is intertwined with the history of syringes. We have a lot to celebrate. To date, over 10 billion COVID-19 vaccine doses have been administered around the globe1. 
Immunisation—from reusable glass syringes to disposable plastic syringes
In 1796, Edward Jenner invented vaccination2. After infecting human subjects with the cowpox virus, they developed mild infections and developed immunity to smallpox2. After this discovery, vaccination campaigns were launched in Europe and North America2.  
Louis Pasteur later took dried material from infected rabbit brains to inoculate patients against rabies using a hypodermic glass syringe2,3. The rabies vaccine was developed by him in 18852.  
After meeting on a train, Maxwell W. Becton and Fairleigh S. Dickinson became business partners in 18974. At first, they sold thermometers and glass syringes4. This partnership would become BD, one of the largest global medical technology companies in the world. 
Prefilled syringes were developed during World War II in response to the need to administer sterile medications on the battlefield5. Jonas Salk developed the first inactivated polio vaccine (IPV) from monkey kidney cells infected with the virus6. It was tested on 1.6 million children in Canada, Finland and the United States during a controlled clinical trial6. The vaccine was approved for use in 19556.  
In order to deliver the IPV on a large scale, BD designed and manufactured the first mass-produced disposable prefilled glass syringe7. Before 1954, glass syringes had to be cleaned and sterilised between each patient8. Then in the summer of 1957, BD began to work on developing the world's first-ever fully sterile single-use disposable plastic syringe9,10. The BD® Syringe was released in 19619,10. It is now known as BD Plastipak™ Syringe. 
Marc Koska invented the K1 auto-disable syringe in 1986 to help prevent the contamination and healthcare-associated infections (HAIs) that resulted when syringes were reused in low- and middle-income countries11. BD then released the BD SoloShot™ Mini Syringe, the first commercialised auto-disable syringe in 199012. 
In 1987, the U.S. Centers for Disease Control and Prevention (CDC) reported four cases of healthcare workers (HCWs) being contaminated with human immunodeficiency virus (HIV) following needlestick injuries13.  
Following the publication of guidelines by the CDC and the U.S. Occupational Safety and Health Administration (OSHA) on protecting HCWs from accidental exposure to HIV, syringe manufacturers began introducing new safety features14. These features are designed to shield the needle, and include self-retracting needles and needle guards15. 
Syringes for COVID-19 immunisation
A historical moment in vaccination technology occurred when the U.K. Medicines and Healthcare products Regulatory Agency (MHRA) became the first medicines regulatory body to authorise use of a messenger ribonucleic acid (mRNA) vaccine on 2 December 202016. It was for the Pfizer-BioNTech mRNA vaccine16.  
The Pfizer-BioNTech and Moderna COVID-19 mRNA vaccines deliver severe acute respiratory syndrome coronavirus 2 (SARS-CoV-2) antigen-encoded mRNA molecules into host cells to provoke an immune response17. These host cells produce the same proteins as if they were attacked by SARS-CoV-217. 
In early 2020, BD increased production at its syringe manufacturing plants in Europe, Asia and North America to anticipate demand for the future COVID-19 vaccine18. Read more about BD support of COVID-19 vaccination efforts.  
As the world's largest syringe manufacturer18, BD will continue to support efforts to combat the current pandemic by supplying syringes to COVID-19 immunisation campaigns around the world19,20. 
---
References
World Health Organisation (WHO). WHO Coronavirus (COVID-19) Dashboard. 2022. Accessed on 14 February 2022, at https://covid19.who.int/
Greenwood B. The contribution of vaccination to global health: past, present and future. Philos Trans R Soc Lond B Biol Sci. 2014;369(1645):20130433. doi: 10.1098/rstb.2013.0433
Smithsonian National Museum of American History. What Ever Happened to Polio? History of Vaccines. 2022. Accessed 10 February 2022, at https://amhistory.si.edu/polio/virusvaccine/history2.htm
4. FDU Magazine. Making a Name for Himself. Winter/Spring 2021. Accessed 10 February 2022, at https://www.fdu.edu/fdumagazine/2021winterspring/making-a-name/
Rios M, Harrison B. Big Shot: Developments in Prefilled Syringes. Pharmaceutical Technology. https://www.pharmtech.com/view/big-shot-developments-prefilled-syringes. Published 2 March 2007. Accessed 2 March 2022.
Baicus A. History of polio vaccination. World J Virol. 2012;1(4):108-14. doi: 10.550
Bellis M. Who Invented the Syringe Needle? ThoughtCo. 3 March 2019. Accessed on 8 February 2022, at https://www.thoughtco.com/who-invented-the-hypodermic-needle-4075653
Kueter CP. University of Virginia School of Nursing. News. Flashback Friday – Syringe Evolution. 5 July 2019. Accessed on 7 February 2022, at
https://www.nursing.virginia.edu/news/flashback-syringe-evolution/ 1/wjv.v1.i4.108
9. Holding R, Carlsen W. DEADLY NEEDLES / Fast Track to Global Disaster. 27 October 1998. Accessed 8 February 2022, at https://www.sfgate.com/health/article/DEADLY-NEEDLES-Fast-Track-to-Global-Disaster-2982689.php
The Register Citizen. BD celebrates 60 years in Canaan. 17 September 2021. Accessed 8 February 2022, at https://www.registercitizen.com/business/article/BD-celebrates-60-years-in-Canaan-16465851.php
Walker J. Marc Koska: How one man's vision saved millions of lives and transformed the world of medical injections. Apiject; 2020. Accessed on 2 March 2022, at https://apiject.com/wp-content/uploads/2020/08/Marc-Koska-Square-Bklt-27.pdf
United States Agency for International Development (USAID). A HealthTech Historical Profile: Technologies for Injection Safety; 2006. Accessed on 2 March 2022, at https://path.azureedge.net/media/documents/TS_hthp_inj_safe.pdf
Centers for Disease Control (CDC). Epidemiologic Notes and Reports Update: Human Immunodeficiency Virus Infections in Health-Care Workers Exposed to Blood of Infected Patients. MMWR Morb Mortal Wkly Rep. 1987;36(19):285-9.
Jagger J, Perry J, Gomaa A, Kornblatt Phillips E. The impact of U.S. policies to protect healthcare workers from bloodborne pathogens: the critical role of safety-engineered devices. J Infect Public Health. 2008;1(2):62-71. doi: 10.1016/j.jiph.2008.10.002
Dulon M, Stranzinger J, Wendeler D, Nienhaus Causes of Needlestick and Sharps Injuries When Using Devices with and without Safety Features. Int J Environ Res Public Health. 2020;17(23):8721. doi: 10.3390/ijerph17238721
Hofman K, Shenoy GN, Chak V, Balu-Iyer Pharmaceutical Aspects and Clinical Evaluation of COVID-19 Vaccines. Immunol Invest. 2021;50(7):743-779. doi: 10.1080/08820139.2021.1904977
Verbeke R, Lentacker I, De Smedt SC, Dewitte The dawn of mRNA vaccines: The COVID-19 case. J Control Release. 2021;333:511-520. doi: 10.1016/j.jconrel.2021.03.043
Fitzpatrick F. Becton Dickson is the NJ-based syringe manufacturer that stepped up to take on COVID-19. The Philadelphia Inquirer. 9 May 2021. Accessed 8 February 2022, at https://www.inquirer.com/business/health/vaccine-syringe-becton-dickinson-bd-20210510.html
Japsen Becton Dickinson Hits 2 Billion Needle, Syringe Orders As Vaccine Demand Rises Globally. Forbes. https://www.forbes.com/sites/brucejapsen/2021/06/08/becton-dickinson-hits-2-billion-needle-syringe-orders-as-pandemic-surges-globally/?sh=36e5b8ac6ac1. Published 8 June 2021. Accessed 2 March 2022.
Deep Singh K. The World Needs Syringes. He Jumped In to Make 5,900 Per Minute. The New York Times. 5 March 2021. Accessed 2 March 2022, at https://www.nytimes.com/2021/03/05/technology/covid-vaccine-syringes-factory.html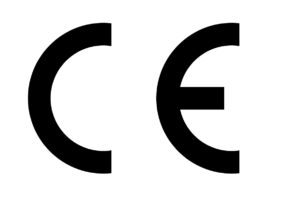 0318
BD-56398