News & Innovation
Help reduce infection risk with the BD PureHub™ Disinfecting Cap
May 7, 2021
Providing the safest care to patients is a top priority for all healthcare professionals. Part of this work includes preventing hospital-associated infection (HAI).
Infections create additional suffering for patients and hospitals by prolonging hospital stays, creating long-term disability, increasing resistance to antimicrobials, and represent a significant additional financial burden for health systems.1
Did you know:
Approximately 4 million patients are affected by (HAI) each year?1

   

37,000 deaths each year are attributable to HAI? 1
Naturally, all precautions should be taken to prevent HAI, one of which is called central-line associated bloodstream infection (CLABSI). The use of antiseptic barrier caps on hubs of central lines with access to the bloodstream, in place of manual disinfection, may help fight against CLABSI.
Reducing the risk of CLABSI
In clinical studies, disinfecting caps reduce the risk of CLABSI by up to 41%.2
The BD PureHub™ Disinfecting Cap:
Provides disinfection in just 1 minute3
Provides a >4 log (99.99%) reduction in bacteria*,3, such as Acinetobacter baumannii bacteria, the third most common gram-negative pathogen responsible for HAIs4
Maintains a physical barrier against contamination for up to 7 days5
To see how the BD PureHub™ disinfecting cap can help you combat CLABSI, please download the brochure. 
*Demonstrated reduction on the most common causative agents of CRBSI including Staphylococcus aureus, Staphylococcus epidermidis, Pseudomonas aeruginosa, Escherichia coli, Candida glabrata and Candida albicans.4
---
#bdpurehub #catheter-related #centralline-associated #CLASBI #healthcare-associatedinfection #needleconnectors #reduceinfection #vascularaccess #bloodstreaminfection #crbsi #disinfectingcap #hai #infectionprevention #patientsafety #VAM
References
1 World Health Organization. The burden of health care-associated infection worldwide: a summary. Accessed March 9, 2021 at https://www.who.int/gpsc/country_work/gpsc_ccisc_fact_sheet_en.pdf.
2 Voor In 't Holt AF, Helder OK, Vos MC, Schafthuizen L, Sülz S, van den Hoogen A, et al. Antiseptic barrier cap effective in reducing central line-associated bloodstream infections: A systematic review and meta-analysis. Int J Nurs Stud. 2017;69:34-40.
3 BD White Paper: BD PureHub™ Disinfecting Cap, Design verification and sterilization validation, BD-8421-2020
4 Drexel University College of Medicine. Department of Surgery: Surgical Infections Research. Accessed on Oct 17, 2018, at: https://drexel.edu/medicine/about/departments/surgery/research/surgical-infections-research.
5 BD DV Testing / Documentation.
Flush 2017-049 Rev 01. Page Number 3 and 6; Section 4.1, 4.3.1 and 6.1.
This list of references to third-party peer-reviewed material and the sites they are hosted on are provided for your reference and convenience only, and do not imply any review or endorsement of the material or any association with their operators. The third-party references (and the web sites to which they link) may contain information that is inaccurate, incomplete, or outdated. Your access and use of the third party sites (and any web sites to which they link) is solely at your own risk.
Approval number BD-30400.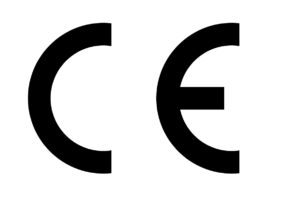 0050